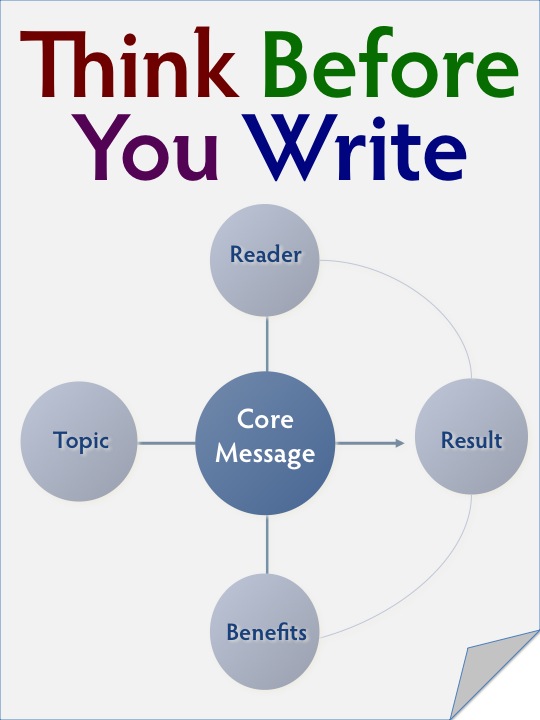 Focus on business. Leave the writing to us.
Are your documents addressing these questions:
1. What strategic result is our document trying to achieve?
2. What core message are we intending to convey?
3. Are we organizing and delivering that message with impact?
We use an architectural approach to "design and build" strategic documents.

Think Before You Write
now available on Kindle and iBooks
txt